Indulge in the pure bliss of rich, velvety cocoa wrapped in a tender embrace—the symphony of flavors and textures that is the chocolate cake. With its alluring aroma and seductive allure, this decadent delight captivates the senses from the very first glance. A masterpiece of culinary artistry, the chocolate cake stands as a timeless symbol of indulgence and comfort, beckoning all to savor its luscious secrets.
Imagine sinking your fork into its moist, dark crumb, releasing a torrent of heavenly flavors that dance across your taste buds. Each bite delivers an exquisite balance of sweetness and depth, a harmonious fusion of pure cocoa goodness and the gentle embrace of vanilla. As it melts in your mouth, a delightful symphony of sensations ensues, leaving you longing for another tantalizing taste.
Wrapped in a velvety cloak of chocolate frosting, this cake becomes a canvas for creativity, adorned with delicate swirls and edible embellishments. Its allure extends beyond its divine taste; it is a work of edible art, ready to steal hearts and mesmerize minds.
Whether it graces a joyous celebration, a quiet afternoon tea, or a moment of self-indulgence, the chocolate cake casts its enchanting spell, transforming any occasion into a feast for the senses. It has the power to evoke cherished memories and create new ones, becoming a timeless companion through life's sweetest moments.
So, surrender to the temptation of this chocolate symphony, and allow yourself to be whisked away on a journey of pure delight. For in the embrace of this exquisite creation, you will find a slice of heaven that transcends the ordinary—a celebration of the finer things in life, handcrafted with love, and destined to bring joy to every heart it touches.
Delicious chocolate cake recipe
Course: cake, Dessert
Cuisine: european
Difficulty: easy
Total time
1
hour
10
minutes
Chocolate cake is a delicious dessert made with cocoa or chocolate, offering a rich and chocolaty flavor. It consists of a soft and moist crumb and can be topped or filled with various frosting or toppings. It is a beloved treat enjoyed on special occasions and as a delightful indulgence for chocolate lovers.
Ingredients
For Cake:

1 and 3/4 cups all-purpose flour

3/4 cup unsweetened cocoa powder

2 cups granulated sugar

1 and 1/2 teaspoons baking powder

1 and 1/2 teaspoons baking soda

1 teaspoon salt

2 large eggs, at room temperature

1 cup whole milk, at room temperature

1/2 cup vegetable oil

2 teaspoons pure vanilla extract

1 cup boiling water

For Chocolate Frosting:

1 cup unsalted butter, softened

3 and 1/2 cups powdered sugar

1/2 cup unsweetened cocoa powder

1/2 cup whole milk

1 teaspoon pure vanilla extract
Directions
Preheat your oven to 350°F (175°C). Grease and flour two 9-inch round cake pans or line them with parchment paper for easy removal.
In a large mixing bowl, whisk together the flour, cocoa powder, granulated sugar, baking powder, baking soda, and salt until well combined.
In a separate bowl, whisk the eggs until lightly beaten. Then, add in the milk, vegetable oil, and vanilla extract. Stir until everything is well combined.
Gradually pour the wet ingredients into the dry ingredients, and using a spatula or electric mixer on low speed, mix until the batter is smooth and no lumps remain.
Now, slowly stir in the boiling water. The batter will become thinner, but this is normal and helps create a moist cake.
Divide the batter evenly between the prepared cake pans.
Bake in the preheated oven for approximately 25 to 30 minutes or until a toothpick inserted into the center of the cakes comes out clean.
Remove the cakes from the oven and let them cool in the pans for about 10 minutes. Then, transfer the cakes to a wire rack to cool completely.
For the Chocolate Frosting:
In a large mixing bowl, beat the softened butter until smooth and creamy.
Gradually add the powdered sugar and cocoa powder to the butter, alternating with splashes of milk, while continuing to beat the mixture.
Add the vanilla extract and beat the frosting until it becomes light, fluffy, and spreadable.
Assembly:
Once the cakes are completely cooled, place one cake layer on a serving plate.
Spread a generous amount of chocolate frosting over the top of the first cake layer.
Carefully place the second cake layer on top and frost the entire cake, covering the top and sides with the remaining chocolate frosting.
If desired, you can decorate the cake with chocolate shavings, sprinkles, or fresh berries.
Slice and serve your delicious homemade chocolate cake!
Enjoy your scrumptious chocolate cake with family and friends!
Notes
Notes for Chocolate Cake Recipe:
Ingredient Substitutions: While the recipe calls for specific ingredients, you can make certain substitutions based on dietary preferences or availability. For example, you can use different types of milk like almond milk or soy milk instead of whole milk, or gluten-free flour if you need a gluten-free version.
Cocoa Quality: The quality of cocoa powder or chocolate you use can significantly impact the taste of the cake. Using high-quality cocoa powder or chocolate will result in a richer and more intense chocolate flavor.
Mixing the Batter: When combining the wet and dry ingredients, avoid overmixing the batter. Mix until just combined to prevent the cake from becoming dense and tough.
Boiling Water: Don't be alarmed by the addition of boiling water to the batter. It helps to enhance the cake's moisture and creates a tender texture.
Cake Pan Size: The recipe is designed for two 9-inch round cake pans. If you use different-sized pans, the baking time may vary, so adjust accordingly. You can also use a different shape, such as a square or bundt pan, but make sure to check for doneness using a toothpick.
Cooling the Cakes: Allow the cakes to cool in the pans for about 10 minutes before transferring them to a wire rack. This helps them set and prevents them from breaking when removed.
Frosting Consistency: For a smooth and spreadable frosting, make sure the butter is softened but not melted. Adjust the amount of milk or powdered sugar to achieve the desired consistency.
Decorating Options: The cake is versatile, and you can get creative with decorations. Add chocolate curls, sprinkles, fresh berries, or edible flowers to enhance its visual appeal.
Freezing: If you plan to freeze the cake, wrap it securely in multiple layers of plastic wrap to prevent freezer burn and maintain its freshness.
Room Temperature Ingredients: For the best results, make sure the eggs, milk, and butter are at room temperature before mixing the batter. This ensures even mixing and a smoother texture.
Customize the Flavor: You can personalize the cake by adding other flavorings like a pinch of cinnamon, instant coffee granules, or orange zest to complement the chocolate taste.
Remember to enjoy the baking process and have fun experimenting with variations to suit your preferences. Happy baking!
Can I use cocoa powder instead of melted chocolate in the recipe?
Yes, you can use cocoa powder instead of melted chocolate. In this recipe, cocoa powder is used to achieve the chocolate flavor in the cake batter.
Can I use other types of flour, like whole wheat flour or cake flour?
For the best results and texture, it's recommended to use all-purpose flour in this recipe. While you can experiment with other flours, keep in mind that they may alter the final texture and taste of the cake.
Can I substitute vegetable oil with butter?
Yes, you can use melted butter instead of vegetable oil. However, keep in mind that butter might result in a slightly different texture and flavor, but it will still be delicious.
Can I make this cake without eggs?
Yes, you can try making this cake eggless by using egg substitutes like applesauce, mashed bananas, or commercial egg replacers. The texture might be slightly different, but it should still turn out tasty.
How can I store the leftover cake?
To store the leftover cake, wrap it tightly in plastic wrap or place it in an airtight container. Keep it at room temperature for up to 2 days, or refrigerate for up to 5 days.
Can I freeze the chocolate cake?
Yes, you can freeze the cake for longer storage. Wrap it well in plastic wrap and then in aluminum foil or place it in a freezer-safe container. It can be frozen for up to 2-3 months. Thaw it in the refrigerator before serving.
Can I make cupcakes instead of a whole cake?
Absolutely! This recipe can be adapted to make cupcakes. Simply pour the batter into cupcake liners in a muffin tin and bake for about 18-20 minutes or until a toothpick inserted comes out clean.
How do I know if the cake is done baking?
To check if the cake is done baking, insert a toothpick into the center of the cake. If it comes out clean or with just a few moist crumbs, the cake is ready.
Can I use a different type of frosting?
Yes, you can use your favorite frosting instead of the chocolate frosting mentioned in the recipe. Cream cheese frosting, whipped cream, or ganache are some great alternatives.
Can I add nuts or chocolate chips to the cake batter?
Absolutely! You can add chopped nuts, chocolate chips, or any other mix-ins of your choice to the cake batter for added texture and flavor.
Remember to always preheat your oven and follow the recipe instructions carefully for the best results. Enjoy your homemade chocolate cake!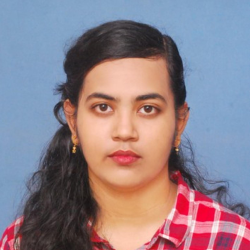 Latest posts by Tuhinaa Dey
(see all)